Lauri Fortino's Frog On A (B)Log
I catalog hundreds of new picture books each year, and I read as many of them as I can. Unfortunately, I can't review them all, but I can share them. Below are a few recent titles. (Summaries have been taken directly from the books whenever possible.) Rating System: 🙂 Good, 🙂 🙂 Great, 🙂 🙂 🙂 Excellent. Don't let my ratings keep you from reading a title just because I didn't give it a smile. You may absolutely love it!
A vegetable garden appears to be a quiet, peaceful place. But appearances can be deceiving.
Kids celebrate happiness as they have fun doing everything from riding a hot air balloon into outer space to dancing on clouds, laughing with emojis and rocking out as a band.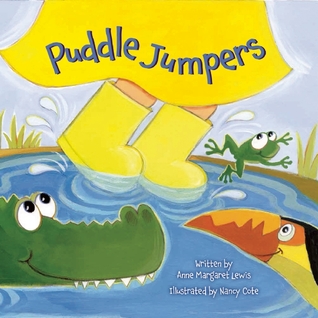 One rainy day, Sam spots a perfect spring puddle. With his very first jump, he is off on an adventure of the imagination.
:)…
View original post 133 more words